www.globalbynature.com.au Review:
Home | Global By Nature
- Global By Nature responsibly contributes to the health & wellbeing of every Australian through natural brands and innovative services across multiple channels.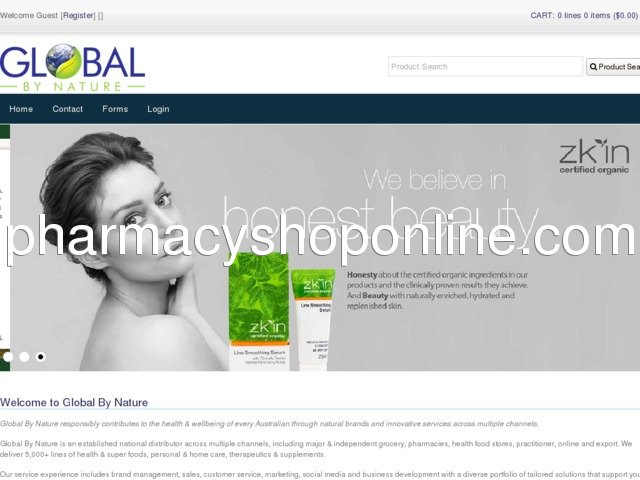 ---
Country: 203.89.198.163, Oceania, AU
City: 151.1 New South Wales, Australia
Max Perry - I LOVE THIS SCANNER!

I work in a small office for a company that sells medical supplies. We purchased this scanner, and in the course of 8 months, we have gone paperless in the office! I was able to scan all of the patient charts into the computer, and easily export the pdf files to our server. We are not computer experts, and had no trouble figuring out the software. I have had to call the company a couple of times for software glitches - mainly caused by my overtaxing the software, but I have always received help with a minimal amount of wait time. This is a fast scanner that can also scan in color or b/w on one or two sides. Depending on your application, you will have to back up and archive folders as they start getting too full (I'm talking over 5000 pages)or use it to make PDF files. It was the perfect solution for us, and was faster and more economical than any other scanner we looked at. Well worth buying!
jhay - 15 feet above ground vinyl pool

Wow! I had slow leak for a months wasting water filling up, bout to give up after trying different methods my last resort and it works. A got above ground vinyl pool 15 feet round. It's dry like you won't believe. It was molding on the bottom for months. Now just have to see how long will it seal.. update late.. happy customer
Sean Gallagher - Great software

Peachtree (now Sage) is not as intuative as other products I've used for accounting at my small business. But by purchasing an "outdated" version, I was able to get a fully functional NEW program - with free support for 30 days - at a fraction of the cost. My new accountant already knows the software, but a big learning curve for the rest of us.
Alex Wegner - Bumps harder than anyone elses subs

As a newbie to sub, I spent $50 on a BOSS amp and $200 in total. This amp is nearly 3x the amount of the first amp I had, and its more than 10x better. Amps definitely matter, take it from someone who had a crap one. There is no distortion, there is only one pioneer champion in my trunk that shakes.... everything.... Love the fact that the hifonics emblem lights up. I've only found one problem, and its cosmetic. The bass knob is lit up. This is only a problem when night driving as it is quite bright. It doesn't help the fact the way its mounted points it directly up at me. But aside from that, 10/5. I would buy again, and again, and again.